Legacy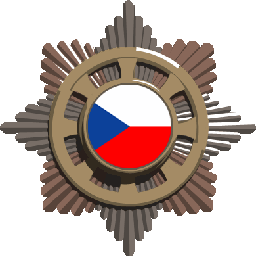 The history of products developed by Enigmatus s.r.o. goes as far back as 1995, when Milan created MaMedia (about MaMedia on Czech Wikipedia). It was the first discussion board in Czech Republic that also became the most visited one. Enigmatus s.r.o. was founded in 2009, while the idea for a new social network was brought forth the previous year. In 2011, Enigmatus s.r.o. released Mageo: Maiden Voyage (for iOS) on Apple App Store and also launched Slotopoly on Facebook. Later on also Slotopoly Mobile (for Android) on Google Play Store. First public version of Mageo became available for original discussion board users in September 2017.
---
Mageo
Social network with leaderboard
It's a network where you can actually see how you rank among your friends and other people. Every "like" counts.
Express yourself
Mageo offers multiple ways of expression. Tell the world who you are.
Connect with people
The social network of Mageo allows you to find and connect with interesting people.
Go places
You can make it big in Mageo. Explore the world.
Get rich
Get rich from hard work or find a shortcut.
Collect
The world of Mageo offers a multitude of material, spiritual resources and items to collect.
Build the world
Build the world, together with friends
---
About us
Enigmatus s.r.o. was founded in 2009.
🐝 Jaroslav
Lead developer (Java, Kotlin)
🥾 Marcel
Administrator, tester
🥋 Michael
Lead game designer
🤳 Michaela
Marketing & community manager
🚀 Milan
Founder & director
💪 Miroslav
Web specialist, developer
🧘 Václav
Database specialist, developer